Web Chick® serves well over 200 web designs all over the world. WebChick continues to remain loyal to their hometown of Lancaster and Lancaster loves them back. To show their gratitude, Lancaster has honored WebChick with prestigious awards such as The Lancaster Education Association "Friend of Education" award, Big Brothers Big Sisters Award, Earth Angels Foundation and the Historical Aircraft Squadron Community Service Award.

WebChick continues to serve Central Ohio through their civic-minded web design discounts to several selected non-profit organizations in the area. The transparent pricing and service model that WebChick espouses allows them to continue to grow their business, which specializes in providing website solutions to help businesses and individuals discover and expand into the area of interactive business, while living their philosophy of serving their community.

In an effort to ensure quality and speed, WebChick added Amber Woltz as a website design assistant to help maintain daily unlimited updates.

Contact Us for your web design needs.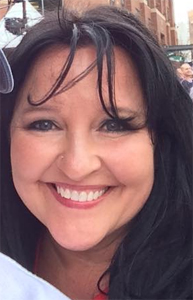 Crissy Devine, Web Chick
Owner, Designer
Amber Woltz, Web Chick
Assistant, Designer